Recruitment
Death Knight

closed

Druid

open

Hunter

closed

Mage

closed

Monk

closed

Paladin

closed

Priest

open

Rogue

closed

Shaman

open

Warlock

closed

Warrior

closed
What are you waiting for?
-
Apply to us today!
Progress
Throne of Thunder


Normal:

cleared




Heroic:

11/13

Siege of Orgrimmar


Normal:

cleared




Heroic:

3/14
Better late than never.
Tue Apr 08, 2014 5:48 pm
---
So, we were formed November 23rd, fresh characters. Holiday delays, gearing up and all that jazz, we got our Normal SoO clear on February the 5th. The week after we followed up with 3 heroic kills. The core is strong and after a few replacements we're looking better than ever. We are currently looking for that last person to round out our roster! So if you're interested apply within!
---
Welcome to our site!
Tue Dec 10, 2013 12:22 am
---
We're currently recruiting for the classes listed on the left, if you're here for that please go to our recruitment section and fill out an application! Our progress thus far has been gearing up to hit Siege of Orgrimmar in earnest. Thus far we've cleared 11/14 on Flex (first week in) and full cleared normal ToT with no problems. (Granted it has been nerfed and flex isn't really difficult.) This is a step to getting our raids going in normal and beyond.
One of our killshots from TBC -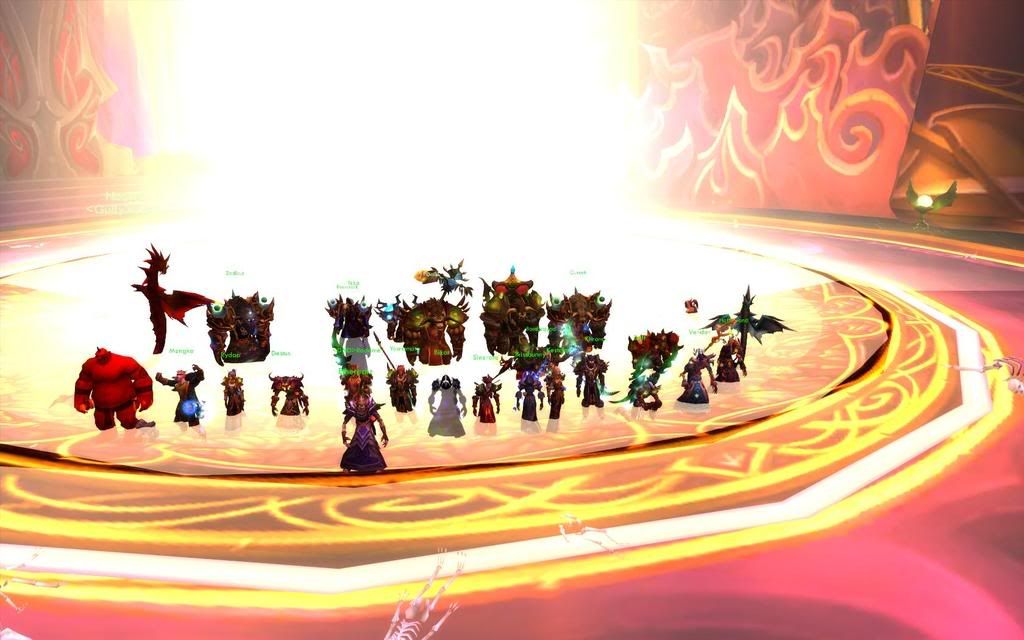 World 36th KJ kill in Sunwell.
Unfortunately lost our zero light Yogg kill SS, that was also a top 40 world kill.
We're ready to start killing internet dragons and we'd love to have you be part of it. Any questions please contact me in game! Dranlo#1151.
---